FOLLOWING PICASSO'S FOOT STEPS IN HIS HOMETOWN
Picasso's dream of having his own museum in his hometown, became true.... The Palacio de los Condes de Buenavista was the choosen place by Picasso's family.
We challenge you to be a real painter like Picasso for a day within an original and fun activity in the historical city centre of Malaga. It will amaze you how you will get the feeling of this genius creating your own masterpiece….
Take your paintbrush …. and show it to yourself…
BUBBLE SOCCER IN MALAGA
….who told you that football matches could not be different??...
We promise you originality, teamwork, good vives, new challenges, and obviously a lot of laughs….
We need at least 5 players in each team to start a game. Huge dilemma: how to play in huge bubble, run as fast as you can to score as many goals as possible and win
GOLF BY THE SEA – CAN BE DONE IN COSTA DEL SOL, CATALUÑA OR BALEARIC ISLANDS
The aim of this activity is that participants can enjoy golf from a different perspective, designed for customers who are constantly in search of new emotions. You can practice your swing from a boat as many times as you wish, taking the direction of a profesional advisor , either for possessing a particular advanced level.
Practice SWING Golf balls SEA are biodegradables and are the first and only containing fishfood , improve sustainability and marine biodiversity.
Jeep Adventure through the Countryside
This is something for those who like adventure and fun... Fast driving is not needed; you just have to be daring and cheeky. We will prepare a route and will give you enough instructions for driving through the wonderful Costa del Sol Countryside making you be part of the inhabitants of the area... It is a wonderful experience...
We will stop at several white villages where you can have something to drink, to eat, or only pick up a typical sweet from the town that you can take with you home... It is a wonderful experience. You will enjoy the dreamlike landscape and mountains of the area... on the same route you will enjoy the sea and the mountain... an unique experience.
Cabo de Gata NATURAL PARK
Cabo de Gata natural park is located southeast of costa Almeria, on the eastern edge of the gulf of almeria. their ecological importance are in their volcanic formation of all iberian peninsula, loated to very few kilometers of the Almeria's capital is located.
One of the greatest wealth of this natural space is under the sea. the marine bottoms are formed by prairies of oceanic posidonia.
In these submarine green extensions find food and shelter numerous species of crustaceans, moluscos and fish. between these last ones, moreover, to the habitual species in mediterranean waters like sargos, brecas, mojarras or herreras.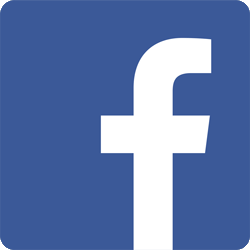 ...it's tiMe to be unUsual​...